Until a few days ago, I did not know that literary fiction was popularly known as boring fiction; challenging, yes; questionable, often; but, not boring.
I was actually preparing a short blog series to celebrate literary fiction when coincidentally during my research I was trying to finish a debut novel of a now, award-winning, literary writer.
Marcel is an eloquent and charming short novel, leaning heavily on the passive side.  The back of the book said the main character is haunted by the mystery of a family member's life and death.  But there is no haunting.  The boy is not haunted.  More like mildly curious, in a very mute way.  I wasn't expecting a horror novel but, at least, a character more on edge.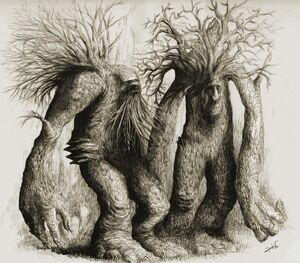 The back of the book also promised me a dramatic discovery of the dead man's letters yet I was halfway through the novel and no letters.  Novels are not scripts, so it's okay that this writer did not prescribe to needing the main action to start any time soon.  It's good to have variety in our media art.  Like having Tolkien's Ents in our midst.  Instead of letters, I was steeped in poignant and poetic descriptive writing, heavy like the air on a hot summer evening.  This had been enough to get me to buy the book but the lack of motivation could not get me to finish it.  Life is too short.
Subtle is another word used on the back of this book cover.  Yes, I got the subtle.  Subtle and passive.  A challenging combination for any writer to maintain for even half of this short novel especially for my generational sickness of a short attention span.
I said in my last blog that I feel like I meet writers in their fiction and that this is one of the most interesting ways of meeting another person.  How interesting a story is depends on how skilled the writer is and how much a writer is willing to give of him or herself.  I can't believe that some writers just aren't interesting.  If I'm not interested in a book either it's not my type, or more likely, it's because the writer is holding back or some thing is holding the writer back.
Marcel is the first novel of a writer who was probably fresh out of school.  While reading it, I felt like I was meeting a writer who didn't know how to present himself and so instead, presented what he learned in school over a footprint of human history.  At least, I think so.  I never finished the book. The writing is very safe and proper.
I do think this literary novel is boring but it's still better than anything I could have conceived.  If I had written a novel fresh out of school, I would have come out with some weird, violent metaphor for my soul that would have frightened the daylights out of anybody.  Fortunately, I didn't have the mental fortitude to go all the way to a full manuscript.  This writer did, and went on to continue to evolve his craft.
Who said all literary fiction had to be good anyway?  Just like, who said all literary writers write on a higher plateau?
Nevertheless, literary fiction is still the art of creative writing in one of its higher forms; when writers reach for this, we are bound to get the crazy bad with the crazy good.   It is still the genre that makes genres and our known archetypes and plot scenarios.
Literary fiction can suck.  However, I believe it is only boring when writers let themselves be held back or discouraged.  Who was that first person to coin the phrase, 'Embrace the sucking'? Though its origins may be military, I think brave artists take the phrase to a whole new level.
© lyw